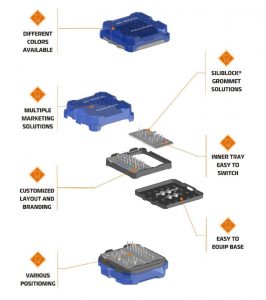 A new development from AIP MEDICAL, the Modular Box for instrument storage.
It is based on an insert system that can be split into two units.
The first unit can store tools that can be shared between different implant ranges.
The second unit can store tools for a specific implant range.
Other units can be added to this equipment to offer as many alternatives as required.
Like our other devices, this new box can be customized to suit your needs.